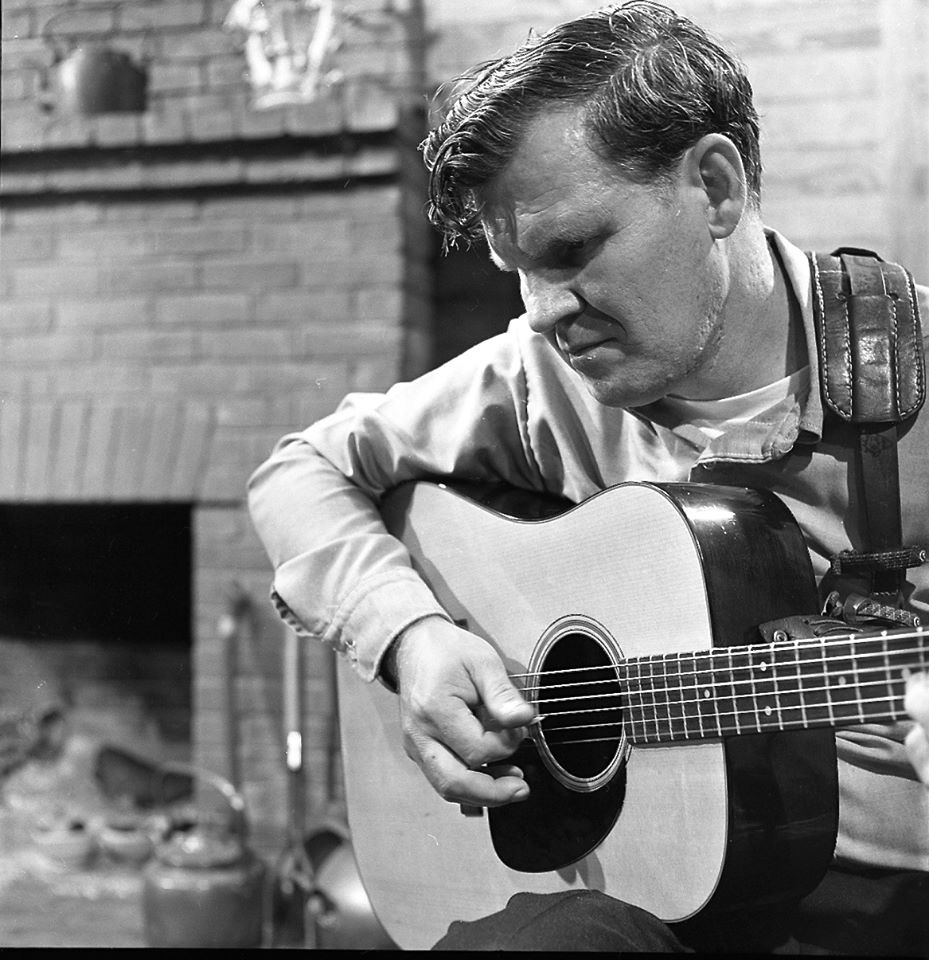 Whenever two old-time musicians get together to sing, there is one special song that is always held in high esteem: "Your Lone Journey." I'd always heard that Doc Watson's wife, Rosa Lee, wrote it, but often wondered about how she came to write it.
Recently, I asked my friend, David Holt, what he knew about the song. Of course, David and Doc played together for years.  Here's how David explained the origins of the song:
"Rosa Lee told me she was sweeping the house one day and thinking about people in her family who had passed on. She spontaneously  began singing the tune as the words came to her. Doc said, 'That's a pretty song, what is it?' She said, 'It was something that just came to me.' Doc got out his guitar and they worked out the chords and unusual harmony for the chorus. She called it 'Your Lone Journey' not 'Your Long Journey."
Years later when her son, Merle, died I asked her if the song gave her solace. She said her own song 'helped her a lot.' When Alison Krauss and Robert Plant made it a hit, Rosa Lee was excited. I asked her if she had received a royalty check. She said, 'Not yet, but that money is gonna be all mine!'"
You can hear Doc and Rosa Lee singing "Your Lone Journey" here:
Here is a simple banjo and fiddle/mandolin tab of "Your Lone Journey." Instead of playing the entire melody, the song uses what's called a "turn around," which generally means that you play the last part of the chorus after singing the chorus. In this case, the turn around would go with the words " My heart breaks as you take your lone journey."  For banjo pickers, these 'bare bones' can be adapted to either bluegrass or clawhammer banjo.
If you aren't familiar with my tab system mandolin or fiddle, here is how you read it: The four lines represent the strings, with the highest or E string toward the top of the page, and the lowest, or G string toward the bottom of the pages. The letters on the strings are the notes that you play on that string.
When two notes are attached together with little lines, those are eighth notes (down with your foot on the first note and up with your foot on the second note). When a note has a single stem, that's a quarter note. It gets one beat (or one complete down-up with your foot).
You should find this tab very easy to follow, so have fun!
***************************
For information on how to embellish the basic melody of "Your Lone Journey," or any other song, check out Wayne's instruction books such as Clawhammer Banjo for the Complete Ignoramus, Bluegrass Banjo for the Complete Ignoramus, Bluegrass Mandolin for the Complete Ignoramus, or Old-Time Fiddle for the Complete Ignoramus. A free catalog of Wayne's complete collection of instruction and song books is available by calling (828) 299-7031, downloading our catalog online or by filling out a catalog request form.