How Hard Is It to Play the Guitar?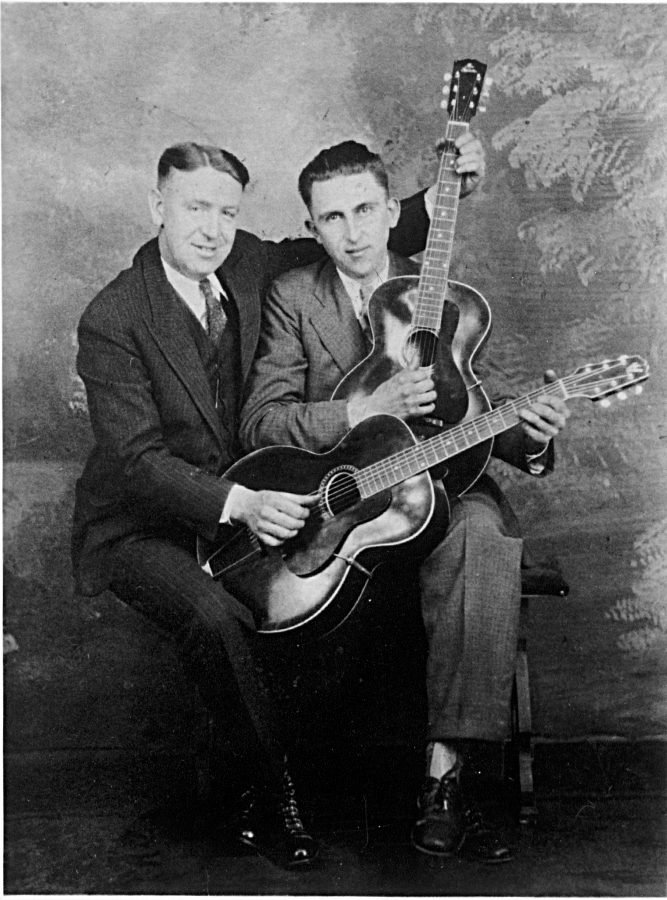 The first question I hear from people interested in playing the guitar is "how hard is it?" For those of you with that same question, this article is for you.
The relative ease or difficulty of learning to play any musical instrument depends on three main things:
Natural talent. It's just a fact that some people are born with more musical talent than others. But before you jump to the conclusion that you were standing behind the door when music talent was passed out, stick with me here for a minute. Natural talent alone doesn't guarantee success with a musical instrument. In fact, a naturally talented but unmotivated person probably isn't going to be a success at music. Instead, I would put my money on a person with average innate musical skills who practices hard and is hellbent-for-leather to learn to play.
Determination. Chances are, a strong-headed and focused person who really wants to learn to play will be successful in achieving their goal. If you're the kind of person who persists despite all obstacles, then learning to play the guitar will be a piece of cake for you.
Instructional materials. People seem to differ on the best way to learn to play guitar. That's because people have different styles of learning. Some do best by watching YouTube videos, and there's no shortage of those. Others prefer having a flesh-and-blood guitar teacher, and that is certainly a good idea if you live close enough to a great teacher. Finally, there are those people who benefit by working at their own pace with a well-written guitar instruction book. The trick is finding the right book that teaches the style of guitar that you want to play.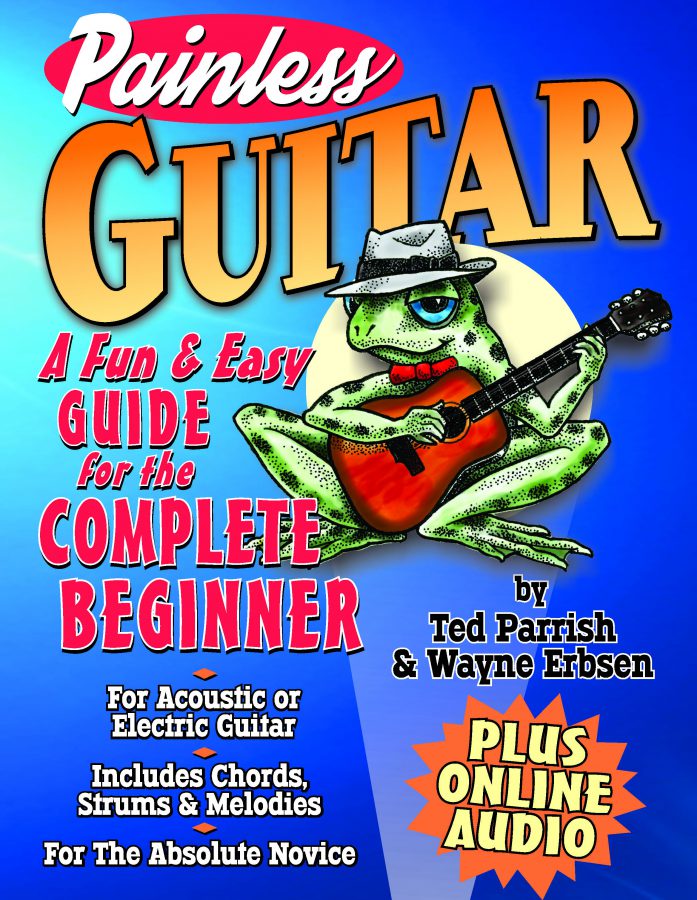 Allow me to toot my own horn for a moment. After teaching beginning guitar for over fifty years, I recently teamed up with a talented guitar teacher by the name of Ted Parrish. Together we crafted a book entitled Painless Guitar – A Fun & Easy Guide for the Complete Beginner. In this 48-page book, we teach the total and absolute beginner how to play the melody and chords to 31 folk, bluegrass, old time and gospel songs. We call it "painless" because we have simplified learning the guitar down to its most basic level. Frankly, it doesn't get much simpler than this. Not only is this illustrated book a joy to learn from, it's also affordable at only $9.99.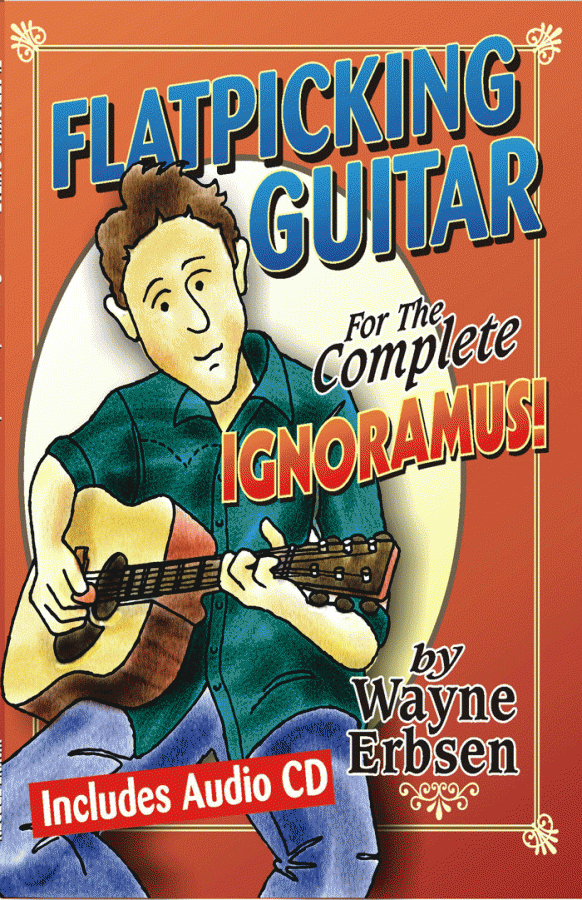 If you're toying with the idea of learning the guitar, why not give Painless Guitar a chance? If you do, you'll be another happy camper among the thousands who have already learned to play from this book. It is available as a paperback and downloadable PDF on our website.
If you're a little further along than a complete novice, I suggest my Flatpicking Guitar for the Complete Ignoramus. This 80-page book has coil binding which makes it lay flat, and comes with a CD. It takes a beginner on a musical adventure that includes over 40 well-known flatpicking guitar tunes including Amazing Grace, Arkansas Traveler, Bury Me Beneath the Willow, House of the Rising Sun, In the Pines, Keep on the Sunny Side, Little Rosewood Casket, Man of Constant Sorrow, Red River Valley, Wildwood Flower, and Will the Circle Be Unbroken. This book & CD set is $22.95, and is available as a paperback and downloadable PDF on our website.