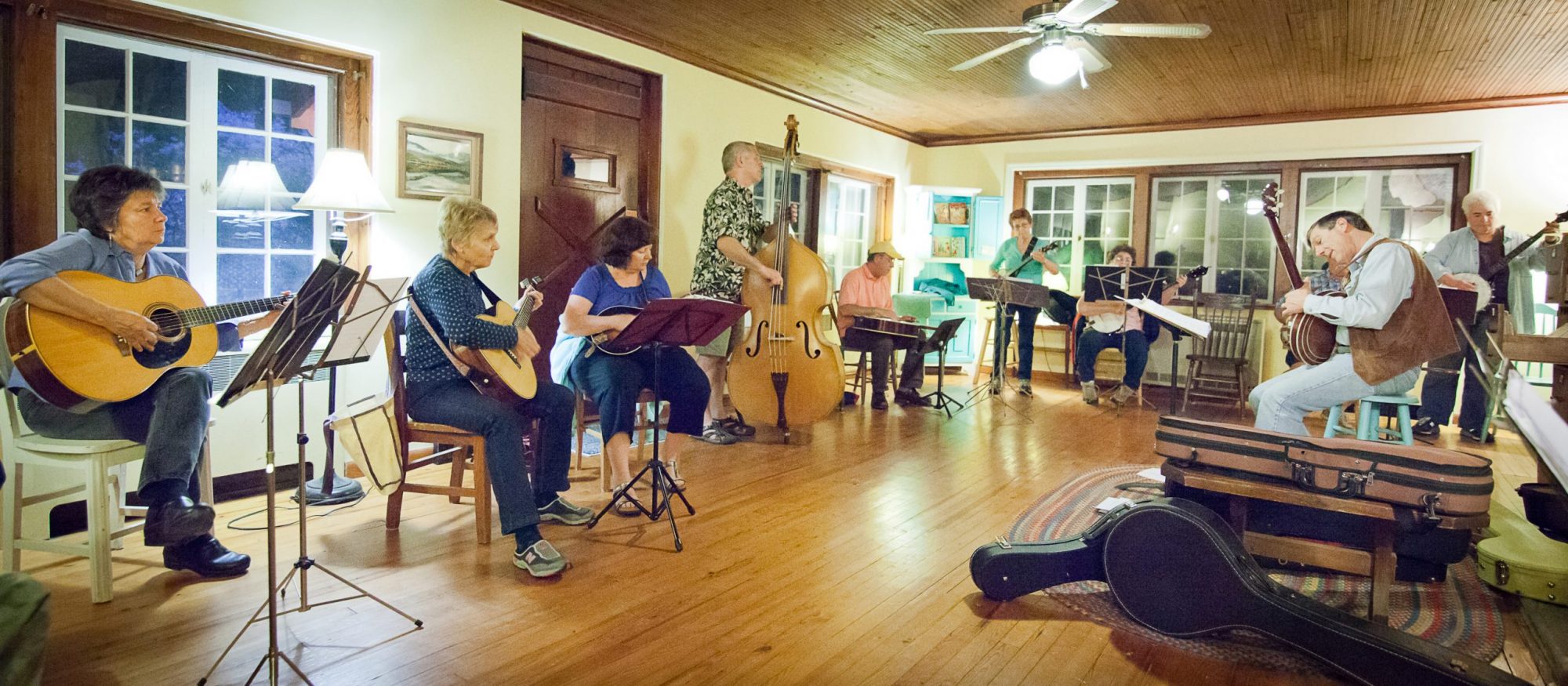 We love log cabins. Always have. As far as we're concerned, you can't have too many of them. In addition to our rustic log cabin way up in Big Pine, North Carolina, we have an authentic log cabin here in Asheville on the same piece of land as our Native Ground office. This is where Wayne and Barbara teach their Appalachian music or cooking classes. We think this cabin was built in the 1940s out of a kit sold by Sears, of all things. That is the rumor, anyway. The original cabin has been added on to twice that we know of.
The large living room has a killer beadboard ceiling and a big rock fireplace. In the winter, a cracking fire adds to the ambiance and makes you feel that you're back in the 1800s. In fact, Wayne likes to joke that just being in the room will make you able to play old-time or bluegrass music. If you come by on a Thursday night, you can barely find a place to park. Up to eighteen people can be found jamming out on banjos, fiddles, mandolins, guitars and a string bass. Wayne calls this group The Log Cabin Band. It is a combination of a band, a jam, and a class. People drive from up to an hour away to join in the fun. People laugh, tell jokes, socialize, and play and sing a wide variety of great old-time and bluegrass songs. For Wayne and the Log Cabin Band, Thursday nights have become an important part of their lives. In fact, the group started getting together over ten years ago, and is getting stronger all the time.
We have limited slots open, but if you want to join the fun, please let us know.