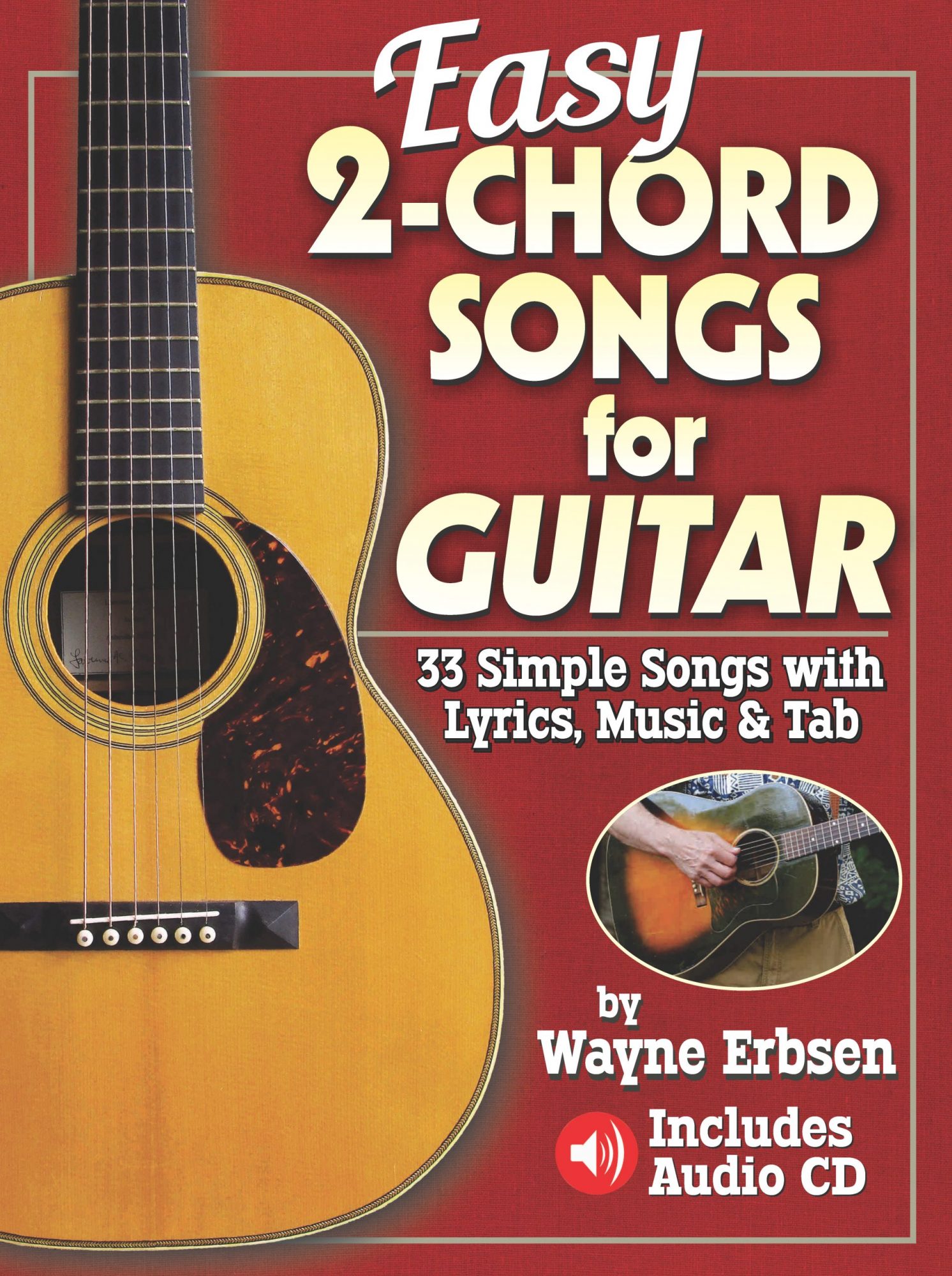 By Wayne Erbsen
The Internet is abuzz with people wanting to learn to play the guitar. My guess is that you are one of them! Of course, you want to learn the easiest songs possible. Who wouldn't?
The songs that are the easiest to play are the tunes you already know. They're the ones you've had in your head for years. So instead of having me teach you a totally unfamiliar tune on the guitar, let's get you to learn how to play the tunes you already know.
I suggest you start making lists of your favorite songs. If you write them down on the computer, you can move them around into various sub-lists by cutting and pasting. As you're looking over your list of favorites, you'll want to think how the melodies go. As you sing them in your head, notice that melody notes either go up or down, or stay the same.
I would divide your list into easy songs and not-so-easy songs. The easy songs tend to be the ones you know the best. They're also short. The shorter the melody, the easier they are to learn. Keep in mind that some melodies are very note-y. (Celtic tunes are all that way). These kind of tunes will be more difficult to learn. On the other hand, some tunes use only a few notes, and these notes are repeated several times throughout the tune.
To illustrate an easy tune that you probably already know, think of the tune Skip to My Lou.
Lou, Lou, skip to my lou,
Lou, Lou, skip to my lou,
Lou, Lou, skip to my lou,
Skip to my lou my darling.
There are several reasons why Skip to My Lou is relatively easy to play. 1) It's extremely well known; 2) it's short (just four lines); 3) the melody of lines one and three are identical; 4) the melody of line two has the same rhythm feel as lines one and three and 5) starting with the word "to" on line four, this line is nothing more than a descending scale.
Let's figure out how to play Skip to My Lou on the guitar. Strum a G chord on your guitar.
Then try to sing the first line of Skip to My Lou, which is, "Lou, lou, skip to my lou."
Your goal is to sing it so it sounds good with the G chord. This may take some practice. Hint: The first note of the song is the 2nd string open,(Lou), 3rd string open (lou),  2nd string open (skip to my) and 2nd string at the 3rd fret.
When you get that, you're on your way!
I hope that this little article will give you some things to think about, and hopefully be of some help.
**********
Allow me to toot my own horn for a moment. After teaching guitar for 50 years, I've published three books for beginning guitar. Here's more about them.
The most recent is Easy Two-Chord Songs for Guitar. If you want to play the guitar, but don't want to play a zillion chords, this is the book for you! The book includes helpful illustrations plus music, tab, and lyrics to 33 familiar bluegrass, old-time, folk and gospel songs, each with only TWO CHORDS. The book's spiral binding allows it to lay flat while you play. It comes with an audio CD and a link to download or stream mp3s.
Painless Guitar – A Fun & Easy Guide for the Complete Beginner is for the total and absolute beginner. My co-author Ted Parrish and I call it "painless" because we have simplified learning the guitar down to its most basic level. Frankly, it doesn't get much simpler than this. You'll learn how to play the melody and chords to 31 folk, bluegrass, old time and gospel songs. You'll have access to online audio files so you can hear how things are supposed to sound.
If you're a little further along than a complete novice, I suggest Flatpicking Guitar for the Complete Ignoramus. This 80-page book takes the beginner on a musical adventure that includes more than 40 well-known flatpicking guitar tunes including Arkansas Traveler, Bury Me Beneath the Willow, House of the Rising Sun, In the Pines, Man of Constant Sorrow, Red River Valley, Wildwood Flower, and Will the Circle Be Unbroken. The book has a spiral binding and comes with an audio CD and a link to download or stream mp3s.
Wayne Erbsen has been teaching banjo, fiddle, guitar, and mandolin since dinosaurs roamed the earth (really, about 50 years). Originally from California, he now makes his home in Asheville, North Carolina. He has written 30 songbooks and instruction books for banjo, fiddle, guitar, and mandolin.