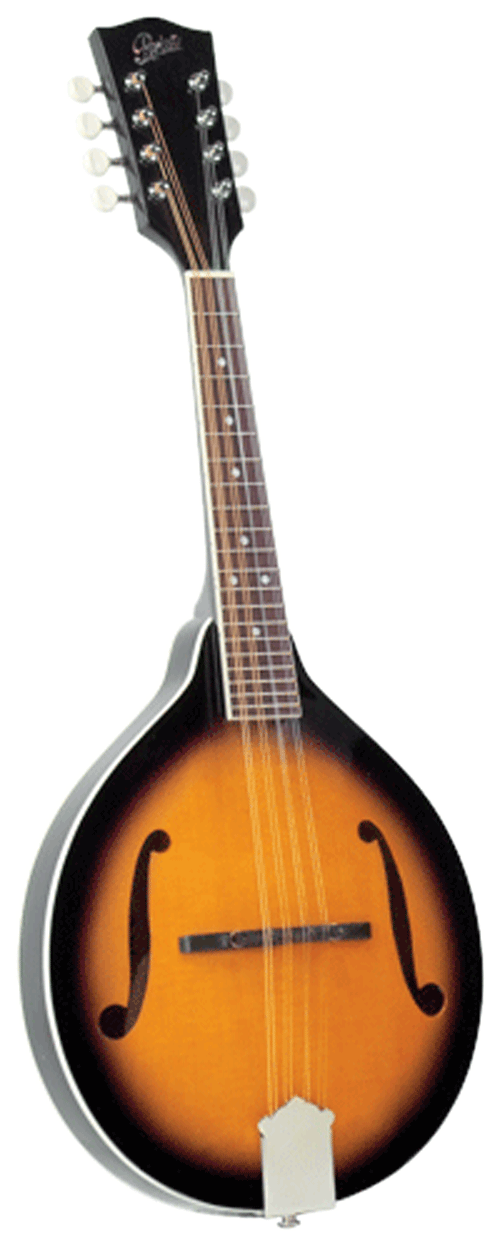 By Wayne Erbsen
Mandolins come in many flavors, several styles, and many price ranges. I'll pass on to you the same advice someone gave me about 50 years ago. Spend as much as you can stretch, and purchase a quality instrument, rather than a piece of junk. A really cheap mandolin will sound tinny, which will discourage you just as you're learning this new instrument.
That said, it doesn't mean you have to spend a fortune on your first mandolin.
For starters, there are several mandolins that we sell and recommend.
The Rover RM-35S with a retail price of $169.95. This is a nice little mandolin with pretty good sound that will more than get you started. See photo on the left.
Moving up in price, I like the Kentucky KM-162 mandolin. It has a solid (not plywood) top. The list price is $450. See photo on the right.
I never sell mandolins at retail prices, and I promise I'll give you a great price. Not only that, when your mandolin goes out the door, it will be carefully adjusted in our shop so that it plays as easy as pie.
For prices and ordering information, please get in touch via phone (800) 752-2656 or email: banjo(at)nativeground.com
I'll be happy to answer all your questions and help you find a great mandolin at a beautiful price.
Then I'll teach you how to play it with one of my four mandolin books.
Wayne Erbsen